3D Weaving
for 15-869K, March 20th, 2020
3D Weaving is a generalization of double-cloth weaving that presents new challenges for design and visualization.
Plain Weave
Double Cloth
3D Weaving
Looking From The Side
Going further: Tubes

Going further: Honeycomb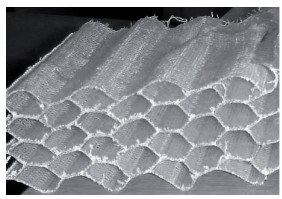 Going further: A Box


Designing 3D Weaves?


Research problem: go beyond pick-level or recipe-based design for 3D weaving.